THE BITESIZE ANIMATED ELEARNING LIBRARY YOUR PEOPLE WILL LOVE
People tell us they actually enjoy taking our courses. That's something you don't hear very often… Why? Well, we went back to basics. We know kids love to read storybooks because of the engaging, colourful characters used to tell a story. And that's exactly what we did. Our animated content is different – and it really stands out.
Learners want to get straight to the point without sacrificing learning outcomes. And they can with iAM Learning and our off-the-shelf library. Our high quality video-based training courses are condensed into engaging, manageable chunks that you can take whenever you want, via mobile or desktop.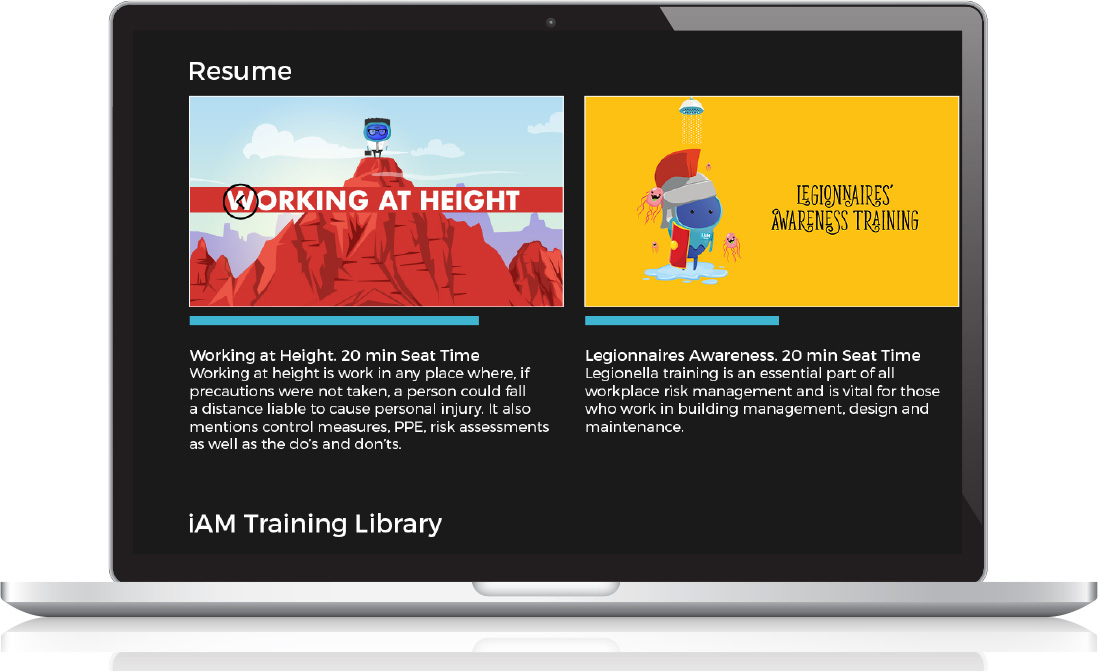 THE iAM LIBRARY INCLUDES…
As well as staying compliant, your staff should be equipped with the skills they'll need to be successful. We have taken care of this for you. As part of your subscription, you'll have access to our ever-expanding library of training content covering health and safety, compliance, mental health and… well, see for yourself…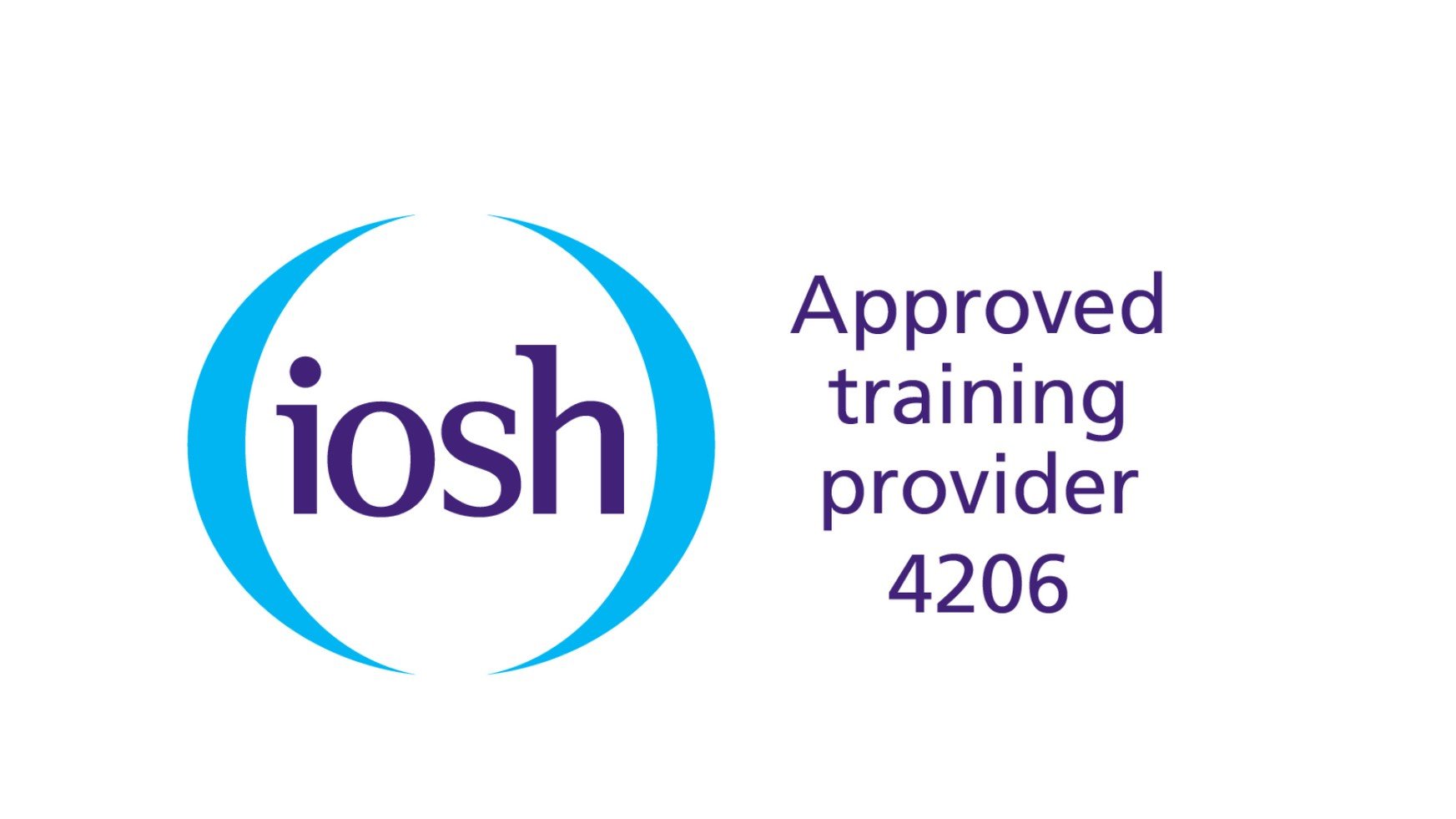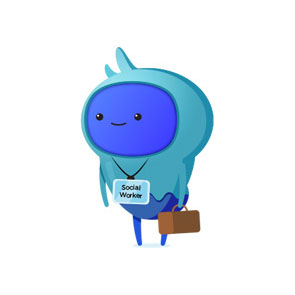 Safeguarding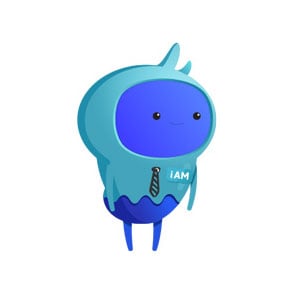 Leadership & Management
Sales Mastery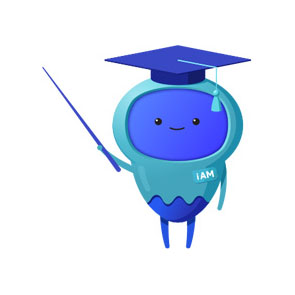 Personal Development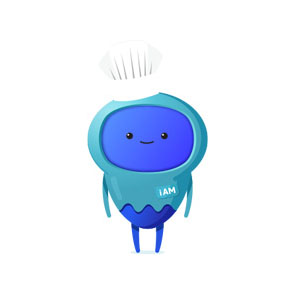 Food Safety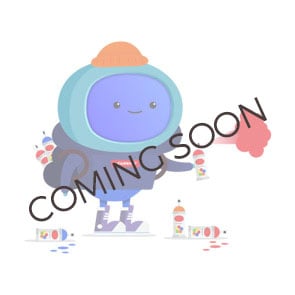 The Environment Collection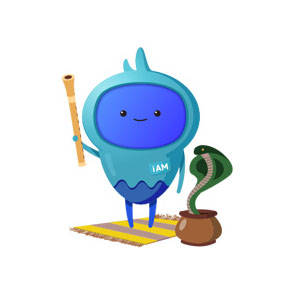 Behavioural Change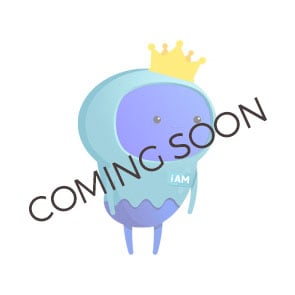 Customer Service
OUR CONTENT IS TRULY DIFFERENT
What you need is something different. Something disruptive. Yes, we know it's a bit of a buzzword, but we don't throw the term around lightly. We have changed the learning experience by making daring, animated explainer content that's fun, engaging, vibrant and authentic. Companies are fast discovering that playful, bite-size video & animation is the way forward.
Check out the screens from various courses: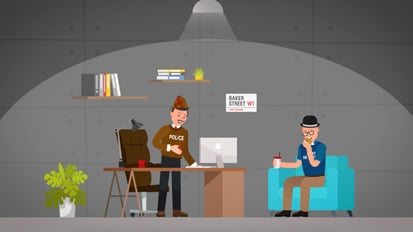 Original character creation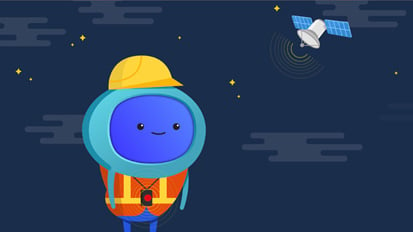 Motion storytelling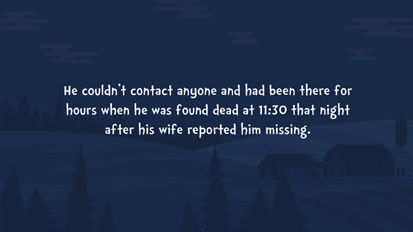 Text on screen & voiceover audio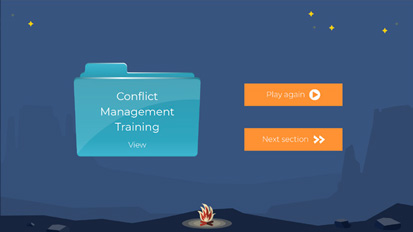 Links to other training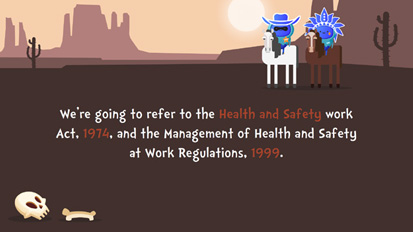 Text on screen & voiceover audio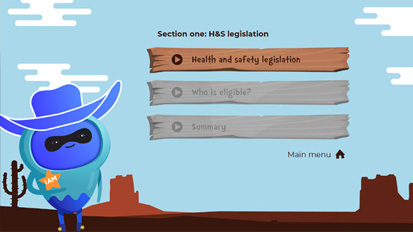 Quizzes and gamification
See for yourself & learn for free
Simply sign up for your FREE 7 day trial and sample 10 of our most popular courses from iAM.